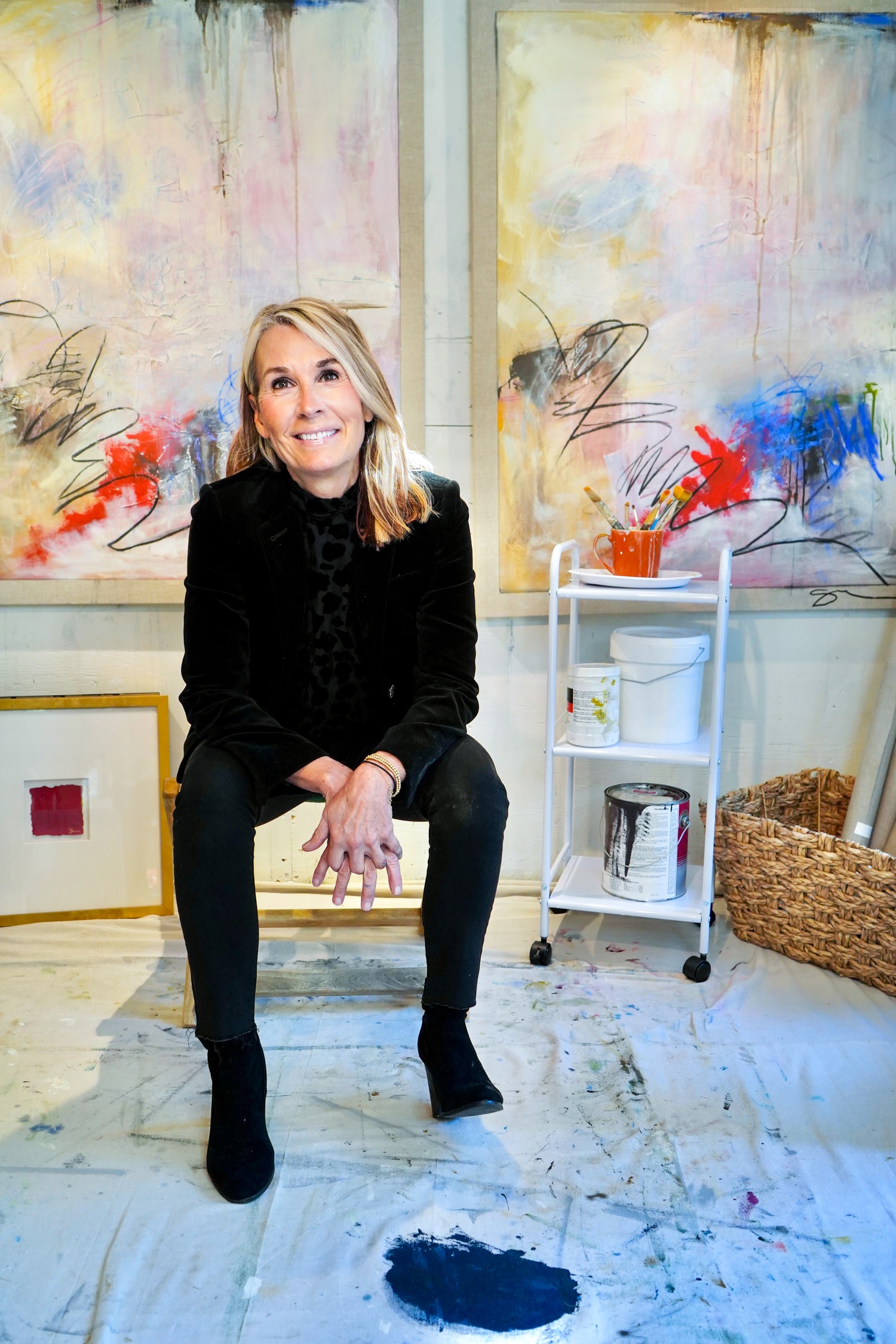 SALLY THRELKELD IS A SELF-TAUGHT ARTIST IN BIRMINGHAM, ALABAMA.
Like much else in life, art has been a progression for Sally. Born and raised in Shelbyville, KY, she was a 30-year nursing veteran when she unexpectedly found herself out of work.
To fill the gap, Sally started a design business that stretched her creativity in new ways. Gradually, organically, that business evolved into the painting career she enjoys today.
Browse Sally's Work
INSPIRED BY NATURE'S ELEMENTS OF AIR, EARTH, FIRE AND WATER— SALLY'S METHOD IS SLOW AND DELIBERATE.
Layers of mixed media are applied to paper, canvas, or raw Belgian linen for final pieces that are both refined and unexpected.